Day #8 Metallic nails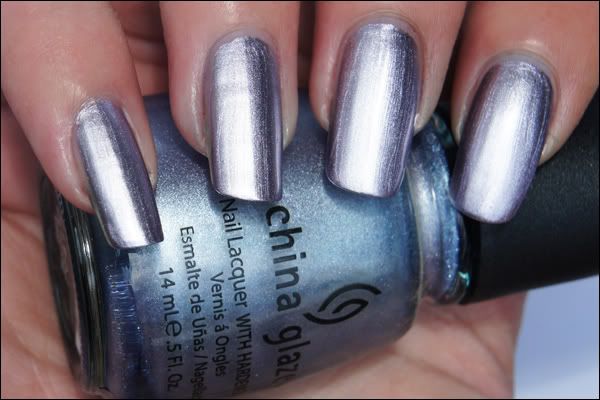 Metallic nagellak vind ik op zich wel gaaf, maar ik heb er niet echt veel van. Dit lakje van China Glaze vind ik metallic-st of 'em all. Deze kleur heet Sci-Fi. Een zilvergrijs lakje met een geweldige glans.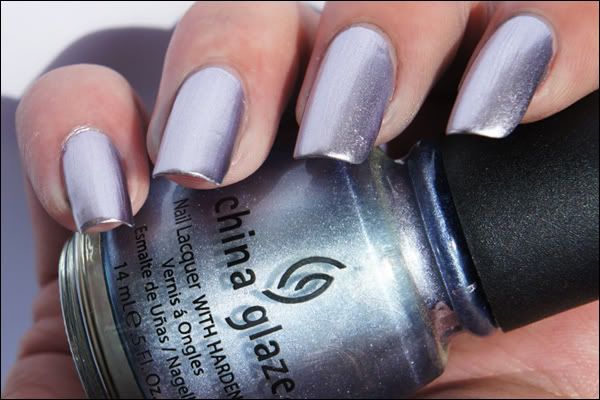 Vanuit sommige hoeken lijkt het haast een spiegel! Wauw! Zoiets vind ik gewoon super mooi. Dat maakt het streperige effect wel weer goed. Zoiets heb je nogal snel met dit soort lakjes. Deze lakte er niet vervelend door en dekte goed na twee laagjes.
Wat vind jij van dit lakje? Mooi of toch te shiny?