Make-up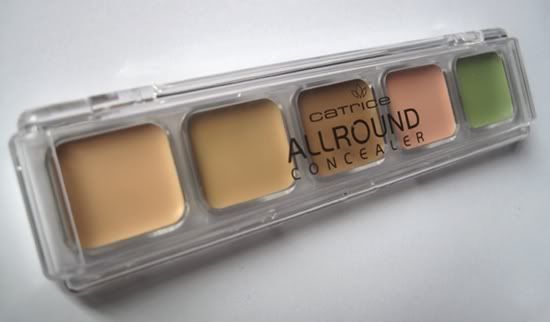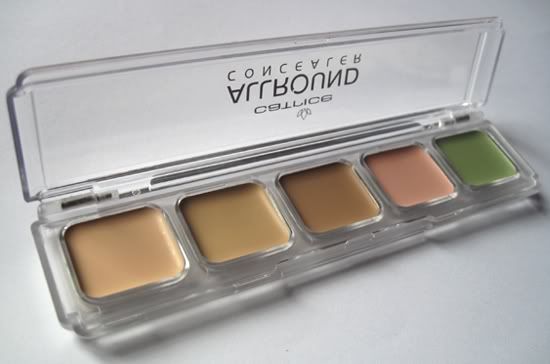 Toen ik hem voor het eerst had gekocht en ging proberen was ik verbaasd over de 'crèmerige' substantie, ik had poeder verwacht.. 
De groene is om over rode plekjes of pukkels te doen. Groen is op de kleurenschijf het tegenovergestelde van rood, hierdoor werkt groen het beste rood weg. Je moet erna wel nog iets anders van concealer of foundation over doen. 
De roze is voor donkere plekken. Voornamelijk dus voor wallen onder de ogen, ik vind hem hier heel fijn als een basis voor mijn foundation. 
De drie beige tinten zijn om oneffenheden te camoufleren, dit doen ze wel redelijk, al vind ik het toch nog altijd nodig om vervolgens foundation erover te doen.